Microwave drying technology of Shanghai Lantai
Views: 232 Author: Wendy Publish Time: 2023-08-17 Origin: Site Inquire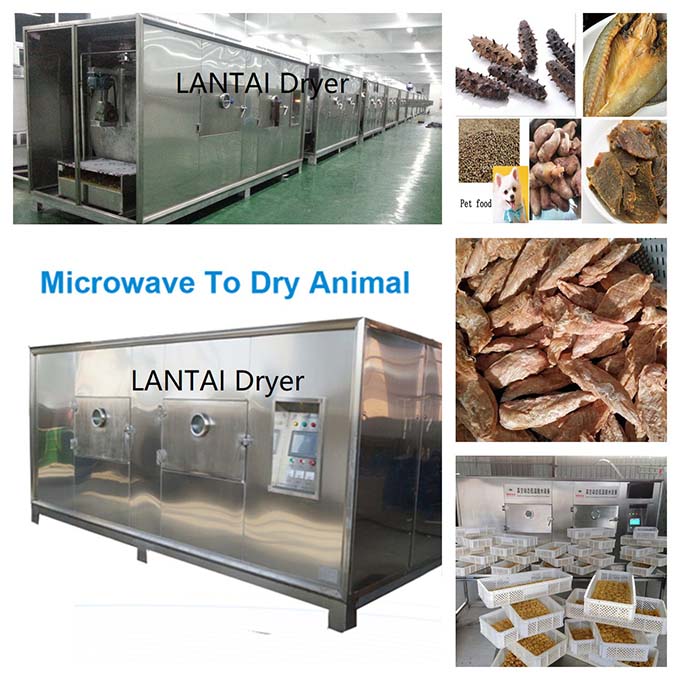 A microwave dryer is a cutting-edge piece of technology that swiftly and effectively dries wet textiles. The method involves heating the substance using microwaves, which causes it to evaporate more quickly than it would if left alone.Compared to more conventional drying techniques like air drying or heating with a blow dryer, this speeds up and improves the drying process significantly. The microwave dryer has a number of uses, including drying textiles and food preservation. The microwave dryer is growing in popularity across a wide range of industries because to its speedy and efficient reduction of moisture levels.
Shanghai Lantai Microwave Equipment Manufacturing Co., Ltd. is located in Jinshan Industrial Zone, Shanghai, China, with a factory area of more than 4,000 square meters. It is a comprehensive entity enterprise specializing in R&D, design, manufacture and import and export of dryers, freeze dryers, chemical fiber meltblown machines and heat pump dryers. The company has engineers with more than 40 years of industry technical experience and strong research and development strength. And has a number of technical invention patents and utility model patents. In 2021, it will be awarded the title of "High-tech Enterprise" in Shanghai.
The dryer and freeze-drying equipment designed by our company are scientifically applied: knowledge of mechanics, automatic control, microwave energy, heat energy, vacuum and material changes. Chemical fiber meltblown technology is more complex and diverse, involving a wider range. Major reforms have been carried out on conventional meltblown, and excellent results have been achieved.
The equipment is sold to more than 30 countries including the United States, France, Mexico, New Zealand, Italy, Switzerland, Poland, Australia, Canada, Vietnam, Thailand, Iran, Pakistan, etc. And the market coverage of 26 provinces and cities in China!
Technology At Its Pinnacle
The microwave dryer is typically regarded as one of the most astounding technologies for sectors connected to pharmaceutical formulations. Due to their uniqueness and ease of processing, many individuals prefer to choose this technology. This ultra-modern microwave dryer system is expertly built by qualified experts with the most features possible.These can be manufactured in accordance with the full specifications with ease. By selecting these items, you can save money quickly and effortlessly.
Supplier Of The Best Quality Microwave Drying Equipment:
The entire process of drying requires a significant quantity of energy at each stage. The interaction between the microwaves would readily result in the generation of heat. Additionally, electromagnetic energy is dispersed as a result. A verified and reputable manufacturer has a wealth of knowledge in providing microwave dryers. It will be a fantastic alternative for achieving excellence with the highest grade of products on the market.
Professional staff members are adept at handling these products to deliver the maximum performance level possible. The product's aggressive pricing further distinguishes it as a standout choice for your applications.Providing high standard solutions in terms of quality and safety is the top priority of the skilled team.
Shanghai Lantai provides cutting-edge microwave drying systems created with cutting-edge technology, Visit our website to learn more about our dependable and effective microwave dryer.