Why can microwave energy heating technology improve product quality, reduce losses and achieve economic benefits?
Views: 0 Author: Site Editor Publish Time: 2023-04-20 Origin: Site Inquire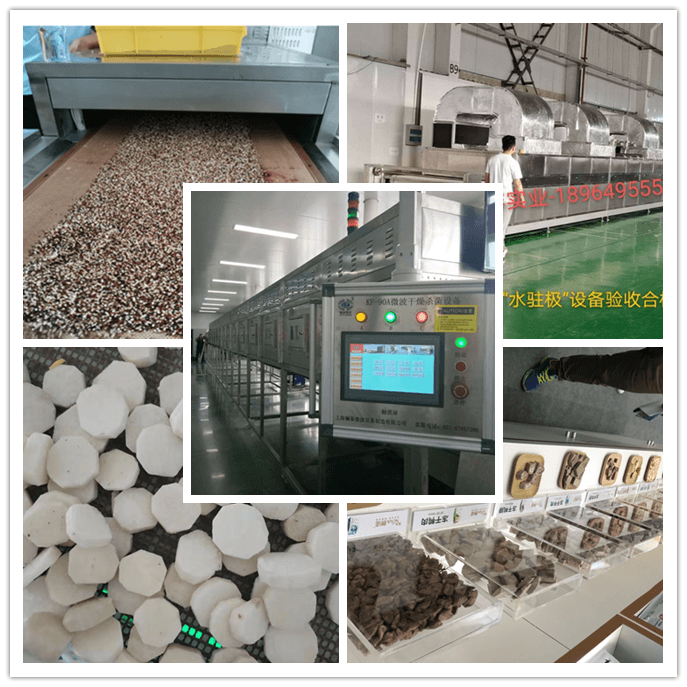 Microwave energy penetrates the interior and exterior of an object and simultaneously heats it at a frequency of 2450MHZ, oscillating at 2.45 billion times per second, and water molecules also oscillate at 10000 times. The molecules generate heat by friction with each other, generating heat by themselves, without external heat and internal cooling. When the product is dried, its surface color remains unchanged and does not deform, Fast speed and high efficiency; Optimize the working environment, environmental protection, simple equipment operation, and high degree of automation.
When microwave heating is used, it is overall heating, with deep microwave penetration. The heating temperature inside the material is higher than the surface, which promotes the diffusion of water and heat inside the material from the inside to the outside in the same direction. Therefore, the heating is rapid, and the rate of water removal from the inside to the outside is fast. This is different from the drying process of hot air drying (due to the characteristics of hot air drying, which is heated from the surface to the inside, slow heat transfer speed, and low heating uniformity).
Microwave heating creates the presence of heat sources for wet materials, changing the direction of migration potential and migration potential gradient during conventional heating and drying processes, forming a unique mechanism of microwave drying. Microwave energy is distributed in the heater, and the vast majority of energy is dissipated in the air around the heated material. However, there is very little useless consumption on the air around the heated material, or on the electrical parts of the heating equipment. While in the far infrared or boiler heating, its furnace body and the heated material are in a heated state at the same time and even require a certain period of preheating. The useless consumption is large, which also causes a harsh temperature environment, high temperature, and low efficiency in the workshop.