Thorough understanding of microwave vacuum drying
Views: 231 Author: Wendy Publish Time: 2023-08-17 Origin: Site Inquire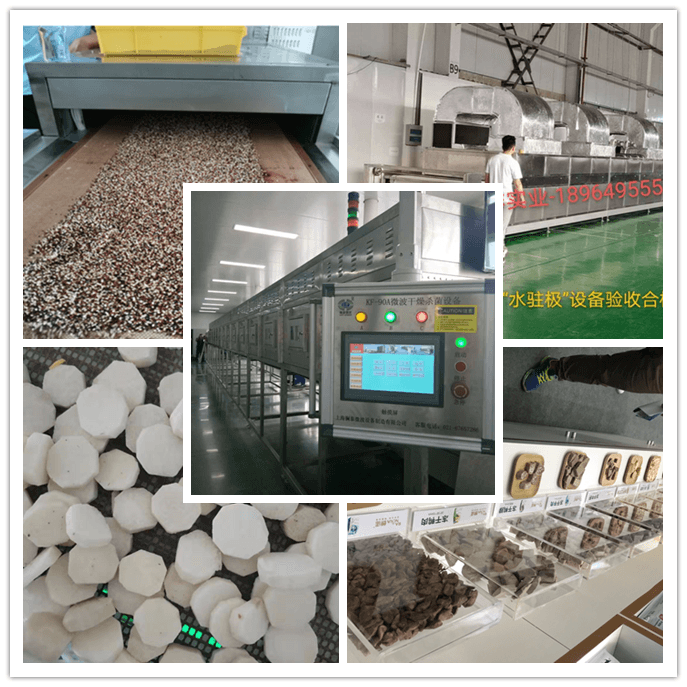 Vacuum microwave drying has become a cutting-edge and effective technique in the field of food preservation.combining the advantages of microwave and vacuum drying technology. Compared to conventional drying techniques, this procedure has a number of benefits. In this blog post, we will examine the nuances of vacuum microwave drying and examine some of its numerous uses in the food business.
What Is Vacuum Microwave Drying?
A cutting-edge method of food preservation known as vacuum microwave drying harnesses the power of microwaves and vacuum technology. This technique quickens the drying process while preserving the nutritious value of the food by exposing it to a low-pressure atmosphere and microwave energy at the same time. both taste and texture. as opposed to standard dehydration techniques. Because vacuum microwave drying ensures that food preserves its original properties, it is a desirable option for both commercial and domestic food preparation.
Learning About Vacuum Microwave Drying
A cutting-edge method for removing moisture from food goods is vacuum microwave drying, which combines the use of vacuum and microwave technology. The first step of the procedure involves placing the food in a vacuum chamber, where the pressure is drastically reduced. Water removal is made easier at lower temperatures by lowering the pressure, which lowers the boiling point of water.
Then the meal is heated inside using microwaves.By immediately heating the water molecules that are there, the microwaves heat the food directly. quick evaporation of them. Compared to conventional methods, the drying process is accelerated by this combination of vacuum and microwave technologies, cutting the drying time in half.
Vacuum Microwave Drying: Advantages And Applications
The drying process can be improved in a number of significant ways by combining vacuum and microwave technology. The nutritional value, color, flavor, and general quality of the food products are all preserved by the low-temperature drying processes, to start.For goods that are sensitive to heat, like fruits, vegetables, herbs, and dairy products, vacuum microwave drying is especially ideal.
Additionally, higher efficiency and cost-effectiveness are a result of the drying process's shorter drying time and lower energy use.Reduced exposure to extreme heat also aids in the retention of volatile chemicals, improving the flavor and scent of dried goods.
Vacuum microwave drying has a plethora of uses.It is often used to make powdered meals, spices, herbs, meat and seafood jerky, dried fruits and vegetables, and dried fruits and vegetables. Additionally, this technique has produced encouraging results when used to dry heat-sensitive compounds, biological materials, and pharmaceuticals.
Superior Advantages Of Microwave Vacuum Drying
1. Quicker DryingWhen compared to conventional procedures, vacuum microwave drying considerably saves drying time. It keeps the food's color, flavor, and nutritional value by quickly removing moisture.
2. Improved Food Quality: Overheating is avoided by combining the vacuum and microwave technologies.making sure that food has its unique flavor and texture. Fruits, vegetables, and herbs are examples of delicate meals that respond well to this technique.
3. Increased Nutritional Value: When compared to other drying methods, vacuum microwave drying keeps a higher level of nutrients in food. Rapid drying reduces nutritional loss, resulting in food products that are healthier and more nutrient-dense.
4. Energy Efficient: Compared to traditional methods, vacuum microwave drying uses less energy.The use of a vacuum and microwaves shortens the total drying process, conserving energy.
5. Bveliminatine moisture has an extended shelf life.The shelf life of preserved food is increased via vacuum microwave cooking. This is especially advantageous for lowering food waste and ensuring a steady supply of food items.
Conclusion
The practice of vacuum microwave drying is a notable development in the realm of food preservation.This procedure offers increased efficiency by combining the advantages of vacuum drying and microwave technology. improved quality retention, more applications, Vacuum microwave drying is positioned to play a key part in fulfilling the rising demands of the food sector as technology continues to advance.